MOISTURISING MATCHA SLEEPING LIP MASK : THE FRIEND YOUR LIPS NEED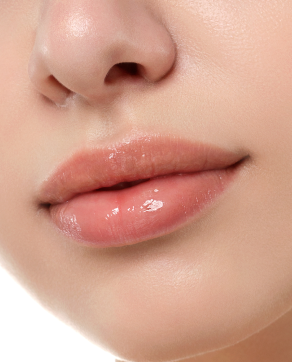 Who doesn't want soft, plump lips and a perfect pout? Yet, while every one of us remembers to wash our faces and condition our hair on a regular basis, it is not uncommon for many of us to neglect lip care. In fact, a good lip care routine is an essential part of any skincare and beauty regime.
The skin on our lips is much thinner than the skin on the rest of our body, and also has lesser oil glands. Considering that our lips are exposed to external environs and contaminants almost 24x7, it is easy for them to get dry, flaky and even get cracked.
As a result, it sometimes leads to bleeding as well. Hence lip health is important not only from an aesthetic perspective but is an essential part of physical wellbeing and hygiene. 
Lips need proper care on a regular basis to stay smooth and healthy. Ensure to keep these key points in your daily lip care routine :
Do not lick your lips often, as this will lead to chapping.

Stay hydrated – Drinking 2 liters of water every day has many benefits, one of which is softer, fuller lips.

Lip balms – lip balms help keep the lips hydrated and prevent cracking. They are especially useful in winters when chapping is common, but they also provide protection against dry air and sun. They also protect the lips from hazardous particles present in the environment. Lip Balms with SPF also protect against UV radiation.

Lip Masks – Sleeping lip masks are an easy and effective way to keep your lips hydrated, soft and smooth. They protect and repair overnight so that you wake up to fresh, rejuvenated lips. 
Once Upon A Tea's MATCHA Sleeping Lip Mask
Once Upon A Tea offers a wide range of skincare and beauty products, and our endeavor is to provide you the very best, with the promise of being safe, natural and skin-friendly.
Our Moisturizing MATCHA Sleeping Lip Mask works overnight, protecting and revitalizing your lips so that you wake up with smooth, younger-looking lips, which stay soft and moisturized.
The lip mask is made from a veritable concoction of natural ingredients and extracts, which are safe and soothing to the skin
The green tea extract grants a soothing sensation and protects against free radical damage as well. It renders the lips youthful and supple looking.

Coconut present in the lip mask is loaded with nutrients,

 

 like medium-chain fatty acids such as capric acid, caprylic acid, caproic acid, and lauric acid, which keep the lips nourished and healthy.

Vitamin E keeps the skin healthy and moist and has an anti-aging effect too.

A tinge of lemon grants the mask an irresistible scent of green tea lemonade.
Once Upon A Tea is devoted to not just health and beauty but to sustainable and environmentally friendly practices. Our Moisturising MATCHA Sleeping Lip Mask is completely natural, gluten-free and cruelty-free.
Try our Sleeping Lip Mask today for soft, smooth and plump lips .
---